Music Box Theatre Seating Chart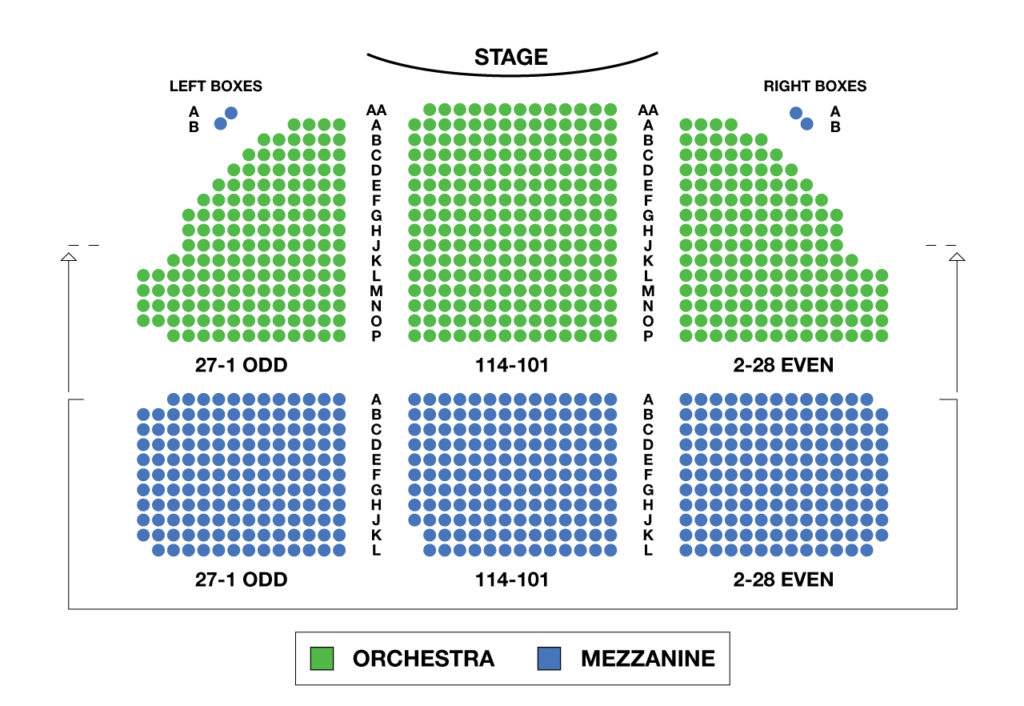 The Music Box Theatre is one of the most intimate of Broadway theatres, with a seating capacity of just 860, spread out across 2 floors – the main Orchestra Floor, and the Mezzanine Level. The venue's small size and exquisite appearance gave it the "Music Box," name. The venue features unique architecture of a neo-Georgian style, more akin to that of a stately manor or country home than in the standard theatrical style of the vast majority of Broadway playhouses.
Wheelchair-accessible seating is available in the Orchestra Floor, all seating of which has step-free access. The Mezzanine Level is only accessible by 2 flights of stairs (38 steps). Upon the Mezzanine level there are around two steps down per seat row. The entrance to the Mezzanine can be found behind row L. Handrails can be found at the end of every stepped seat row in the Mezzanine Level.